These days everyone is busy. Who wants to think about what is for din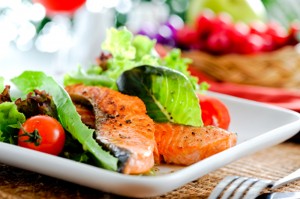 ner at 6 pm? Often times take out, frozen meals, or dining out becomes the dinner plan. Here are a few tips to help when planning meals:
Cook extra meat so that you can use it for another meal. This could be a quick skillet meal or a stir fry.

Make a big pot of chili or soup to freeze the extra portion for another meal.

As you make a crock pot meal put those same ingredients in a Ziploc bag to freeze.

Take a few minutes to pre-­‐prep for the next day.
With a little planning, meals can get on the table in a flash!
---
Everyday Nutrition Associates – Email: info@nutritionforeveryday.com – Phone: 207-504-6439, Fax: 207-725-8808